Who is a criminal attorney?
An attorney who focuses on defending people and entities accused of criminal activities is known as a criminal attorney. Criminal defense lawyers are skilled in representing their clients in court and fighting for their rights to secure the best result in a criminal case. They may work for the government or in private practice, and their responsibilities can include looking into the case, researching the law, putting together and filing legal paperwork, defending the client in court, and negotiating plea deals with prosecutors. It is a significant and demanding career that calls for a thorough knowledge of the law and a fervent devotion to justice.
How to hire a Criminal Attorney?
There are a few measures you can take to identify the best criminal lawyer for your case if you need to hire one. Here are a few ideas:
Investigate and contrast the various criminal defense lawyers in your area. Look for attorneys who have handled cases comparable to yours, and read reviews and client comments to get a sense of the reputation and success record of the lawyer.
Consult with friends, family members, and other lawyers for recommendations of reputable criminal defense lawyers.
Ask the local bar association for a recommendation of a criminal lawyer who is in good standing with the association, has the necessary training, and is credentialed and experienced.
Once you've narrowed down your list of candidates, make appointments with each one to discuss your case and get a sense of their temperament. This will also provide you the chance to learn more about their qualifications and costs by asking inquiries.
Select the legal representative you feel most at ease with and who you think will offer the greatest defense for your case. Remember that the attorney-client connection is crucial, so choosing a lawyer you can trust and get along with is crucial.
Things to consider before hiring a criminal Attorney
There are a number of factors to take into account when hiring a criminal lawyer to make sure you get the best one for your situation. Observe the following elements:
Find a lawyer with criminal law experience and specialization if your case is similar to one they have handled in the past. This will raise the likelihood that your case will succeed.
Reputation and success rate: Look into the reputation and success rate of the lawyer to get a sense of their performance history and how their clients and colleagues perceive them. To find out more, you can read reviews and testimonies, ask for references, and more.

Accessibility and communication: Pick a lawyer who is accessible to you and who is willing to talk with you about your issues. You'll feel more at ease and assured that your lawyer can effectively defend you as a result of this.
Fees and payment plans: Before selecting an attorney, talk about their fees and payment plans to make sure you understand the charges and can afford to pay for their services.
Finding an attorney you can work well with and who you can trust is essential since the attorney-client relationship is a serious one. Select a legal representative you feel at ease speaking with and who you think will offer the strongest defense for your case.
Attorney Abbe David Lowell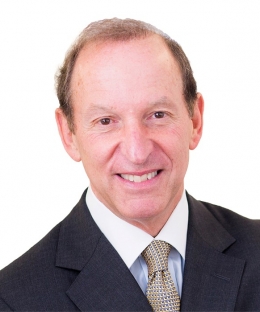 American lawyer David Lowell is a founding member of the legal team at Chadbourne & Parke LLP. He has more than 35 years of expertise representing clients in difficult criminal and civil situations, and he is a well-known and well-respected lawyer. Lowell is renowned for his knowledge of a white-collar crime, international law, and government investigations. He has handled a variety of high-profile cases, including acting as former president Bill Clinton's attorney during the impeachment hearings. He is a Yale Law School alum and has been recognized by National Law Journal as one of the top 100 attorneys in the country.
Top 100 lawyers in the United States
Each year, the National Law Journal compiles a list of the top 100 attorneys in the country based on suggestions made by other attorneys, clients, and other members of the legal profession. The list contains lawyers who, through their effort, leadership, and creativity, have significantly improved the legal profession. Instead of listing the top lawyers, it honors their accomplishments and influences on the legal sector. The following attorneys have previously appeared on the list:
Chairman of Boies Schiller Flexner LLP, David Boies
Partner at Gibson, Dunn & Crutcher LLP Ted Olson
Partner at Bancroft PLLC named Viet Dinh
WilmerHale partner Jamie Gorelick
Paul Weiss Rifkind Wharton & Garrison LLP partner Ted Wells
Partner at O'Melveny & Myers LLP Lisa Monaco
The Ashcroft Group's founder, John Ashcroft
Partner at Covington & Burling LLP Eric Holder
Partner at Gibson, Dunn & Crutcher LLP Debra Wong Yang
Average Cost for a Criminal Attorney
The cost of engaging a criminal lawyer can vary depending on a variety of variables, such as the lawyer's expertise and area of practice, the difficulty of the case, and where they are located. The average cost of employing a criminal defense lawyer is $1,500 for a misdemeanor case and $5,000 for a felony case, according to data from the National Association of Criminal Defense Lawyers. But depending on the particulars of the case, these costs could be more or lower and range throughout a wide range. Before choosing an attorney, it's crucial to go over fees and payment options with them to make sure you understand the charges and can afford to pay for their services.