Interior design is the art and science of improving the inside of a building to make it healthier and more beautiful for the people who live or work there. Interior Designer work with their clients to find out what they need and what they like. They then use their creativity and technical skills to make spaces that are both useful and nice to look at. This can include choosing paint colors and finishes, arranging furniture and accessories, and making custom millwork and cabinets, among other things. Interior designers may also choose and coordinate the installation of building systems like lighting, plumbing, heating, air conditioning, and others. The goal of interior design is to make useful, safe, and aesthetically pleasing spaces while also considering the needs and preferences of the people who will use the space.
Why do you need a Professional Interior Designer?
You might want to hire an interior designer for the following reasons:
Expertise and experience: An interior designer has the training and experience to help you make a space that looks good, works well, and fits your needs and style.
Time-saving: An interior designer can save you time by doing the research, shopping, and coordinating for your project. This can be very useful if you have a lot going on.
Objectivity: When hiring an interior designer, you can benefit from their outside perspective and their guidance in making important design decisions.
Budget management: An interior designer can help you make a budget and stick to it by finding the best prices on materials and products and helping you avoid mistakes that will cost you a lot of money.
Quality and safety: An interior designer can make sure that the products and materials you use are safe and of good quality.
Professional connections: An interior designer knows a lot of different vendors and contractors, which can help you get the best products and services for your project.
Stress reduction: By taking care of the details and making decisions for you, an interior designer can take the stress out of the design process.
Overall, hiring an interior designer can save you time, stress, and money in the long run while helping you make a beautiful, functional space that fits your style and needs.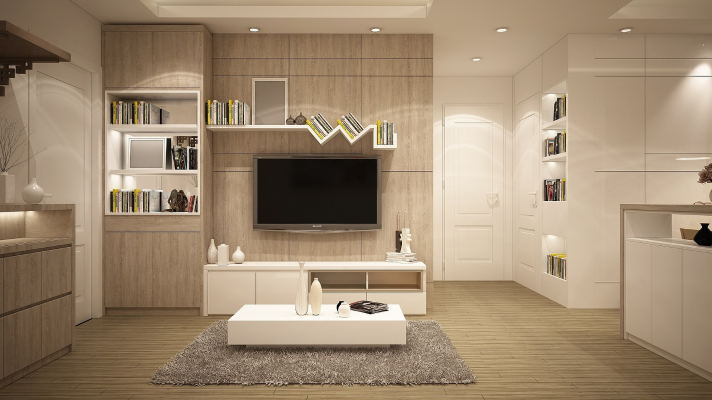 How do you get a list of Interior Designers from your Area?
The best way to get a list of qualified interior designers is through a B2B leads agency like ridigital Research. They will provide you with a detailed database, including email and LinkedIn. That way you can talk with several of them and get the best qualified person, Also, it'll save you a lot of money.
You can also search yourself following the below methods, but it's always time-consuming. Hiring a professional is the best idea.
Online directories: There are many websites that list interior designers in certain areas. These lists usually have information about the designer's specialties, services, and how to get in touch with them.
Professional organizations: Professional groups like the American Society of Interior Designers (ASID) and the International Interior Design Association (IIDA) have directories of their members that you can use to find designers in your area.
Referrals: Ask people you know, people you work with, or other professionals for names of interior designers they have worked with and liked.
Social media: Many interior designers have profiles on social media sites like Instagram and Pinterest, where they show off their work and give people ways to get in touch with them.
Local search: You can use a search engine to find local interior designers. Type "interior designers near me" or "interior design firms in [city]" into the search bar to do this.
Qualities to Look for in an Interior Designer
When looking for an interior designer, there are several qualities to consider:
Creativity and innovation: Look for an interior designer who has a unique and creative vision and can come up with new ideas for your space.
Attention to detail: An interior designer should pay attention to details and be able to make a design that fits together and is well thought out.
Good communication skills: Choose an interior designer who listens well and can explain their ideas and vision for your space clearly.
Professionalism: Find an interior designer who you can trust, who is organized, and who can meet deadlines.
Knowledge of design principles and trends: A good interior designer should know about balance, proportion, and scale, as well as the latest design trends.
Adaptability: Choose an interior designer who is adaptable and can work with your needs and style.
Strong project management skills: An interior designer should be able to take care of the whole design process, from coordinating with contractors to making sure things are put together right.
Budget-conscious: An interior designer should be able to work with your budget and help you get the most for your money.
If you are looking for a designer with these characteristics, you can find one who will work with you to make your home beautiful and functional.
How to Interview an Interior Designer?
If you're thinking about hiring an interior designer, you should conduct a thorough interview to ensure you find the right person for the job. Following are some steps to take when interviewing an interior designer:
Determine your needs: Before the interview, think about your project goals and what you hope to accomplish. This will allow you to ask more specific questions during the interview.
Prepare a list of questions: Prepare a list of questions for the interior designer to answer during the interview. Questions about their experience, style, process, and fees may be included.
Review their portfolio: Request that the interior designer brings a portfolio of previous work to the interview. This will give you an idea of their style and the types of projects they've worked on.
Discuss your budget: It's critical to be honest about your budget so that the interior designer can tailor their recommendations to your budget.
Ask for references: Request references from previous clients and follow up with them to get a sense of the designer's work and level of satisfaction.
Evaluate their personality: Pay attention to the interior designer's communication style and how well they listen to your needs during the interview. Working with someone with whom you are at ease and who is open to your suggestions is critical.
By following these steps, you will be able to conduct an in-depth interview and find an interior designer who is a good fit for your project.
Questions to Ask an Interior Designer
Here are some interview questions you might want to ask an interior designer:
What is your design style?
What types of projects do you specialize in?
How do you typically work with clients?
Can you provide references from past clients?
How do you handle project budgets?
Do you work with a team or independently?
How do you handle changes or revisions to the design plan?
How do you charge for your services?
What is your process for sourcing materials and furniture?
Can you provide a rough estimate of the total cost of the project?
You can learn a lot about the interior designer's approach, methodology, and experience from the answers to these questions and use that information to make a more educated decision about hiring them for your project. It's a good idea to have detailed questions about your project and the design process written out and ready to ask as well.