Benjamin Franklin said, "An investment in knowledge pays the best interest." – this means that when you have wealth or money, you have to think about how to increase your wealth, wealth is a thing but never lasts forever. Earning money is hard but boosting that money is always harder. Today's blog is for those of you, who are rich or going to be rich in the future or who have started a new income. Here I will talk about some of the right ways, where you can invest your hard income money and increase your money all the time, almost certainly.
Number One – Always Invest on Rental Property
The thing of rent has been prevalent in our society for a long time. Those who live in the city, most people rent a house, again in a city like Rajshahi there are a lot of dormitories, many people earn money by investing in dormitories. You can buy and rent a shop. In my opinion, the safest and best investment in this category is to buy and rent an apartment. If you buy an apartment in a fairly good position, you will never run out of rent and the amount of rent increases year by year, it never decreases, nowhere in the world. Again, there are many who are interested in commercial properties, which means you can buy a shop and rent a shop. These are solid investments, you'll certainly get profit from these investments. Here is a tip, never put money in a bank savings account, it is a total loss project. I'll share details about this at the bottom of this blog.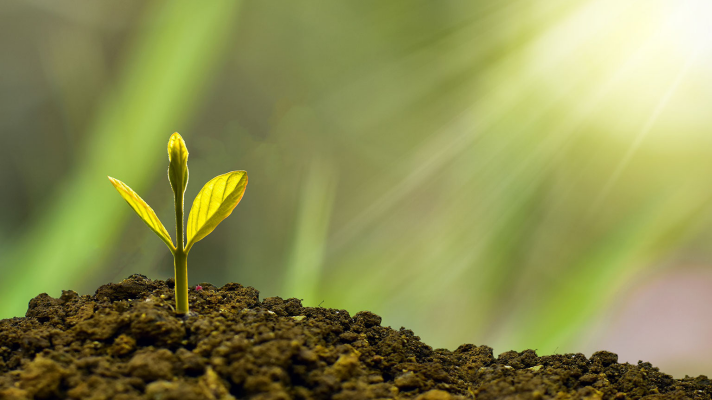 Keep in mind, whenever you go to buy a property, always check the documents, check the documents by professional people and make sure all papers are correct, and then only buy the property. If you have two or three apartments, no matter in which area, in the district town or in the city of Dhaka – you will easily get 20 to 40 thousand takas sitting at home every month and you do not have to spend a single penny on maintenance. Is there an easier way to invest than this? If you want to sell this apartment in the future, suppose you bought the apartment for 50 lakh takas. After five years, he/she will be able to easily sell the apartment for around Tk 6 million. The value of the apartment increases by 3 to 6 percent every year, never decreasing. I myself am in the online world, a piece of honest advice and free – for those of you who earn good money from the online world – don't spend your money on hobbies. Always try to invest your money, use the profit to improve your lifestyle. A good investment will help you to earn money from sitting at home every month without any kind of hard work. After earning money, never think that you will spend this money on unnecessary things. Instead, think of these as actions that you must take on a regular basis to get your money back. This is the best way to stay rich for a long time. Another big advantage is that when you buy an apartment, you will get the profit from your investment almost immediately. Land or other things, when you sell these, then you get profit. The decision is yours, but whatever you do, after much thought, verification and selection, then invest.
Number Two – Invest in Gold or Silver Bar
No wonder, there is gold and silver from the beginning of creation and the price of gold or silver increases every day from the beginning of the earth. If you buy a gold bar, the chances of you making a profit here are one hundred percent. You can also buy silver bars, here too the chances of profit are very high. Do you know how much the price of gold has increased in the last 40 years in this country? 332 times !!! In 1971, the price of one ounce of gold was 170 taka, a few years ago, in 2011, the price of one ounce of gold was 45,000 takas. Now, on October 16, 2021 (when I am writing this blog), the price of one ounce of gold is more than Tk 69,000. What do you see? Gold price always increasing and you'll have a very low chance, this will be a bad investment. For this reason I would suggest to you if you have the money, you should buy gold bars. When you see that the price of gold has gone up in the market or you will need it, you can make a profit by selling it as soon as the price goes up.
Number Three – Start your own business
Personally, I am a little scared of business, even though I have an online business. But offline business seems a lot more complicated to me. There are many of you who have business qualities, if you think you have money and you have the right business idea, then you can start a business. But remember, doing business from a job is very complicated. Here you have to do many jobs at once and for the first year or two, you will not get a single penny from here. However, if your business survives, you will get a good profit and this profit will last as long as your business survives.
Number Four – Buy Land
My father always advised that whenever you have money, you will buy lands. This is because land value always getting higher and you'll never lose a piece of land. But one thing to keep in mind, wherever you buy land, try to purchase it in the right position, maybe beside a road is the best idea. In the area where I live, 15 years ago, the herdsmen used to graze cattle here. The price of one Katha of land was probably around Tk 50,000. Wondering how much the value of this land is now? It has increased by thousands of percent!. Now, one Katha land market value in this area is around 50 lakh, Katha!!. If I had bought land here 15/20 years ago, (speaking of words) then I would have easily become a millionaire now!! . The land thing is like that. If you can make the right decision, the land you buy can easily make you rich. It is the most solid investment and the amount of risk in this investment is very low. But as I always say, whenever you buy something, you check, sort, verify all papers by a professional, then make a decision. Never make a sudden decision.
Extra Tips
Almost all of us have bank savings accounts. Did you know that keeping money in a savings account is a total loss project? I'm not saying, you bring money and put it under the mattress. I mean you invest that money in one of the above ways. If you keep money in the bank, you don't get any profit or very low profit. That's why investing money is a better idea.