With the rapidly advancing technology in the smartphone industry, owning the latest mobile device has become a necessity for many. However, not everyone can afford brand-new smartphones, increasing the demand for pre-owned devices. While purchasing a pre-owned phone can be a cost-effective option, it comes with certain risks, including the possibility of buying a fake or counterfeit device. This blog post will explore the signs that can help you determine whether you've bought a fake or pre-owned phone. By being aware of these indicators, you can make informed decisions and protect yourself from scams.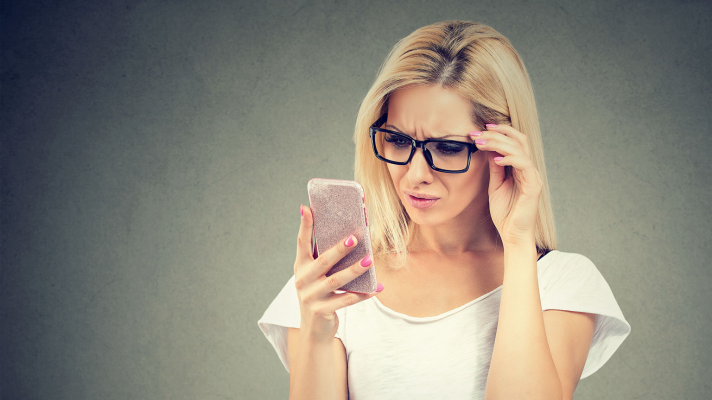 Suspiciously Low Price:
An unusually low price is one of the most apparent signs that you might have purchased a fake or pre-owned phone. If the deal seems too good to be true, it probably is. Counterfeit or stolen phones are often sold at significantly lower prices to attract buyers. Be cautious and research the phone's market value you intend to buy. If the price is drastically lower than the average, it's worth investigating further before making a purchase.
Packaging and Documentation:
Authentic smartphones come with high-quality packaging and documentation, including user manuals, warranty cards, and certifications. Counterfeit or pre-owned phones, on the other hand, may exhibit signs of poor packaging, missing accessories, or mismatched labels. Pay attention to the details, such as the manufacturer's logo, the quality of the print, and the overall presentation of the phone and its accessories.
Physical Appearance:
When inspecting a smartphone, closely observe its physical appearance. Counterfeit devices are often produced with subpar materials and may display imperfections in the build quality. Check for any visible signs of damage, scratches, or inconsistencies in the design. Compare the phone's appearance with genuine product images available online to identify any noticeable deviations.
Software and User Interface:
A smartphone's software and user interface can provide valuable clues about its authenticity. Genuine phones typically run the manufacturer's official operating system, such as Android or iOS, with no modifications. Counterfeit devices often have a modified or generic user interface, and they might lack certain features or settings that are present in genuine phones. Additionally, pay attention to the performance and responsiveness of the device. Poor performance or frequent crashes could indicate a counterfeit or pre-owned phone.
IMEI and Serial Numbers:
Every smartphone has a unique International Mobile Equipment Identity (IMEI) number and serial number. Verify these details before making a purchase. Counterfeit phones may have altered or invalid IMEI numbers or the numbers may not match those on the packaging or documentation. You can check the authenticity of the IMEI number by using online databases or contacting the manufacturer's support team.
Retailer Reputation:
If you're buying a pre-owned phone from a retailer, it is crucial to assess its reputation and reliability. Research customer reviews and ratings to determine if the retailer has a history of selling fake or stolen phones. Trusted sellers often provide guarantees or warranties for the devices they sell, giving you an extra layer of protection against purchasing a counterfeit phone.
Purchase from Authorized Sellers:
Consider purchasing from authorized sellers to mitigate the risk of buying a fake or pre-owned phone. Authorized sellers are affiliated with the phone manufacturer and follow stringent quality control processes. They are more likely to offer genuine devices, reducing the chances of falling victim to a scam. Authorized sellers can include official retail stores, authorized resellers, or reputable online platforms.
IMEI and Warranty Check:
Before finalizing your purchase, conduct a thorough IMEI and warranty check. Many smartphone manufacturers provide online tools or mobile apps that allow you to verify the authenticity of a device using its IMEI number. You can also check if the phone is still covered under warranty. Contact the manufacturer's customer support to ensure the IMEI number is not blacklisted or reported as stolen.
In a nutshell
Buying a fake or pre-owned phone can be a frustrating experience that can result in financial loss. However, with vigilance and proper research, you can minimize the chances of falling victim to such scams. Pay attention to suspiciously low prices, packaging and documentation, physical appearance, software, and user interface, IMEI and serial numbers, retailer reputation, and purchase from authorized sellers. Remember to perform thorough checks using official tools and contact the manufacturer's support team if needed. By following these guidelines, you can make informed decisions and ensure your smartphone purchase is genuine and reliable.