Bitdefender Total Security has long been recognized as a leading name in the realm of cybersecurity, consistently delivering robust protection against online threats. With the release of Bitdefender Total Security 2023, the company continues its commitment to safeguarding users' digital lives. This in-depth review will explore this latest iteration's key features, performance, user experience, and overall effectiveness.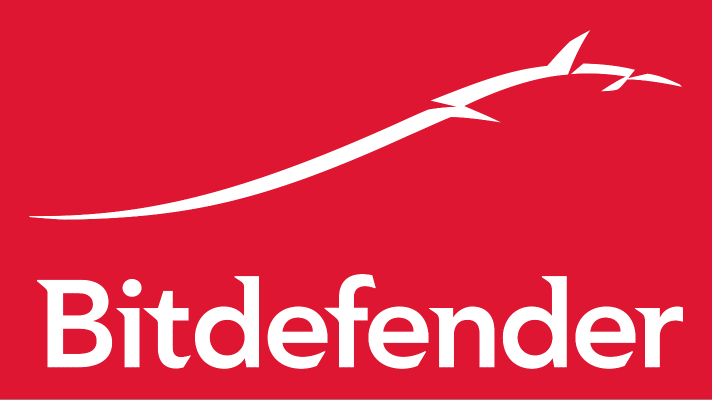 User Interface and Ease of Use:
Bitdefender Total Security 2023 boasts an intuitive and user-friendly interface. The main dashboard provides quick access to essential functions like scanning options, privacy tools, and other advanced settings. Navigating through the software is a breeze, thanks to its well-organized menus and easily understandable icons. Bitdefender ensures that novice and experienced users can efficiently utilize the software without feeling overwhelmed.
Malware and Antivirus Protection:
When it comes to malware and antivirus protection, Bitdefender Total Security 2023 excels. It utilizes advanced algorithms and machine learning techniques to detect and eliminate a wide range of threats, including viruses, ransomware, Trojans, spyware, and more. The real-time scanning feature constantly monitors system activity, providing immediate protection against emerging threats. Independent lab tests consistently rank Bitdefender as one of the most effective antivirus solutions available, showcasing its reliability and high detection rates.
Multi-Layered Security Features:
Bitdefender Total Security 2023 offers a comprehensive suite of security features that go beyond traditional antivirus protection. These include: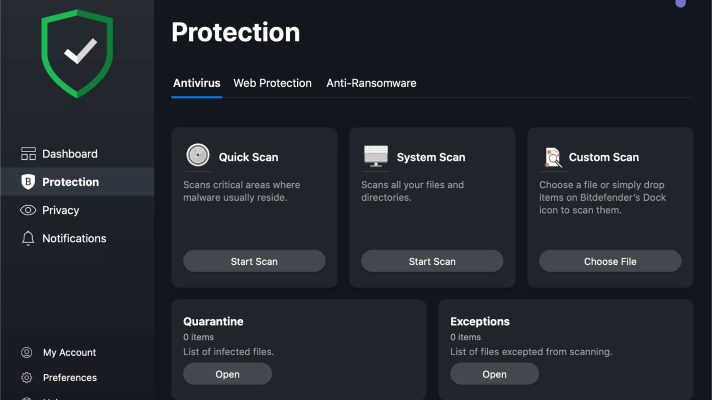 a. Advanced Threat Defense: This feature analyzes suspicious behavior and uses behavioral-based technologies to identify and block previously unseen malware threats.
b. Web Protection: It blocks malicious websites, phishing attempts, and other online threats in real time, ensuring safe browsing and protecting users from potential scams.
c. Firewall: Bitdefender's built-in firewall provides an additional layer of protection, monitoring network traffic and blocking unauthorized access attempts.
d. Anti-Phishing and Anti-Fraud: The software's anti-phishing module keeps users safe from fraudulent websites and prevents the theft of sensitive information, such as credit card details or login credentials.
e. Safe Files: This feature protects important files from ransomware attacks by creating backups and allowing only trusted applications to modify them.
Privacy and Identity Protection:
Bitdefender Total Security 2023 takes privacy seriously, offering several features to safeguard personal information and online identities. These include:
a. VPN (Virtual Private Network): The integrated VPN allows users to browse the internet securely and anonymously, encrypting their internet connection and protecting their privacy from prying eyes.
b. Password Manager: The built-in password manager stores and encrypts user credentials, enabling them to create and manage complex passwords while ensuring convenience and security.
c. Webcam Protection: Bitdefender blocks unauthorized access to the webcam, preventing potential privacy breaches.
Performance and System Impact:
Despite its comprehensive security features, Bitdefender Total Security 2023 demonstrates impressive performance without significantly impacting system resources. The software operates smoothly in the background, seamlessly conducting scans and providing real-time protection. It efficiently manages system resources, resulting in minimal slowdowns during routine tasks and maintaining a favorable user experience.
Additional Features:
Bitdefender Total Security 2023 offers a range of additional features that enhance its value:
a. Parental Control: This feature enables parents to monitor and restrict their children's online activities, ensuring a safe browsing experience.
b. File Shredder: Users can securely delete sensitive files, ensuring they cannot be recovered by unauthorized individuals.
c. Optimized Performance: Bitdefender includes a set of tools designed to optimize system performance, such as disk cleanup, registry cleaner, and startup optimizer, enhancing the overall speed and efficiency of the computer.
d. Anti-Theft: In case of device loss or theft, Bitdefender's anti-theft feature helps track and locate the device, remotely lock it, and even wipe sensitive data to prevent unauthorized access.
Customer Support:
Bitdefender has a strong reputation for providing excellent customer support. Users can access a comprehensive knowledge base, F.A.Q.s, and video tutorials on the official website. Additionally, customer support representatives are available via email, live chat, and phone, ensuring prompt assistance and guidance for any queries or technical issues.
Pricing
Bitdefender Total Security 2023 offers flexible pricing plans to cater to different user needs. The pricing structure may vary depending on factors such as the number of devices, subscription duration, and any ongoing promotional offers. It's important to note that pricing details are subject to change, so it's advisable to visit the official Bitdefender website or contact their sales team for the most up-to-date information.
Bitdefender typically offers several subscription options, including:
Annual Subscription: Users can opt for an annual subscription, which provides protection for a specific number of devices for a full year. The cost will vary based on the number of devices covered. The more devices included in the subscription, the higher the price.
Multi-Year Subscription: Bitdefender also offers multi-year subscriptions, allowing users to extend their protection for two or more years at a discounted rate compared to the annual subscription. This option provides long-term security while potentially saving money.
Family Pack: Bitdefender offers a Family Pack subscription that covers multiple devices within a household. This plan is designed to protect all family members across various platforms and devices.
Promotional Offers: Bitdefender periodically runs promotional offers, providing discounts or additional features with their Total Security package. These promotions can offer savings or added value for users.
It's important to evaluate your specific requirements and consider the number of devices you need to protect when selecting the appropriate subscription plan. Additionally, keep an eye out for any ongoing promotions or discounts that may provide cost savings.
Conclusion:

Bitdefender Total Security 2023 reaffirms its position as a top-tier cybersecurity solution with its comprehensive set of features, powerful malware protection, and intuitive user interface. The software offers multi-layered security, robust privacy tools, and minimal system impact, providing users with peace of mind in today's digital landscape. With its reliable performance, extensive feature set, and excellent customer support, Bitdefender Total Security 2023 remains a compelling choice for individuals and businesses seeking all-encompassing protection for their digital lives.